Renewable Fuels Nebraska Associate Members List
Meet a Member Monday, July 20, 2020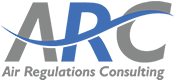 Air Regulations Consulting
Founded by Eric Sturm in 2014 and located right here in Lincoln, Nebraska, RFN Associate member Air Regulations Consulting (ARC) provides consulting services with a focus on solving regulatory, permitting, and compliance issues pertaining to industrial air pollution. With extensive experience in both the Environmental Protection Agency and work alongside the Department of Justice, ARC has, since their founding, amassed an extensive list of clients throughout the Midwest. Their knowledge in air quality regulations allows them to provide a professional and thorough analysis to ensure their customers receive the outcome they desire.

RFN Producer Member E Energy Adams Environmental Health & Safety Manager Joe Oswalt, had the following to say: "I have worked with Eric (Sturm) for the last six years, and the services that he has provided are top notch! I can always rely on Eric to give me quality and timely assistance on compliance issues. His expertise in air quality regulations is exceptional, and I would highly recommend his services for any regulatory needs."

We are proud to count Air Regulations Consulting as an RFN Associate member and thank them for their commitment to Nebraska's ethanol industry.
American Coalition for Ethanol
Meet a Member Monday, July 27, 2020
Bosselman Enterprises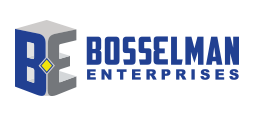 Bosselman Enterprises joined RFN as an associate member earlier this year. We are excited to welcome them to our membership and thank them for their support of Nebraska ethanol!
A name familiar to many, Bosselman Enterprises was founded in Grand Island, Nebraska, in 1948 by Fred Bosselman, his wife, Maxine, his brother, sister, and brother-in-law. Fred was a farmer and part-time truck driver who began his success story with the completion of Bosselman & Eaton Truck Stop on U.S. Highway 30 in Grand Island. In 1965, the Bosselman Truck Plaza was built at the intersection of Interstate 80 and U.S. Highway 281 at Grand Island and became known as the "Truck Stop of Tomorrow."
As years went by, Bosselman turned his business into a family affair when his children and their spouses joined the organization. Now, in its fourth generation as a family company, Bosselman has expanded to 23 states with over 1,400 employees. The company prides itself on 70 years of community service supporting its communities through financial contributions, support of youth scholarships, community events, and the volunteer efforts of employees.
Bosselman Enterprises includes 45 Pump & Pantry convenience stores; 45 Boss Shop truck service centers; the Bosselman Travel Center; numerous hotels and restaurants; quick-serve concepts including Subway, Little Caesars, Caribou Coffee, and Cinnabon Bakeries; Tommy Gunz Liquor Warehouse; VisionComm Storage & Vending; and the Nebraska Danger Indoor Professional Football Team.
Christianson and Associates PLLP
Nebraska Public Power District
Phibro Ethanol Performance Group
Southwestern Public Power District (SWPPD)
Updated June 2, 2020