Renewable Fuels Nebraska Associate Members List
American Coalition for Ethanol
Nebraska Public Power District
Phibro Ethanol Performance Group
Southwestern Public Power District (SWPPD)
Meet a Member Monday, November 23, 2020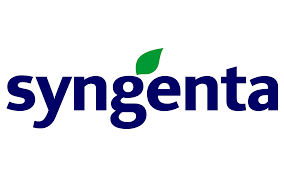 Syngenta is a world leader in agriculture with the goal of helping safely feed the world with an emphasis on taking care of the planet. With over 28,000 employees in over 90 countries, Syngenta focuses on sustainability, quality, and safety while employing world class science and innovative crop solutions.

Founded in 2000 as the first global company dedicated exclusively to agribusiness, Syngenta's history stems from an industrial tradition formed nearly 250 years ago. Over the past 20 years, Syngenta has developed a large product line including mixtures to protect crops; over 145 products are used in more than 200 U.S. crops. In regard to ethanol, Syngenta's Enogen, the first biotech output trait designed specifically for ethanol production, increases ROI potential. Featuring corn enzyme technology, Enogen helps ethanol plant profitability by increasing potential throughput and reducing natural gas, water, and electricity use.

Renewable Fuels Nebraska thanks Syngenta for their membership and support of Nebraska's ethanol industry!
Updated October 6, 2020