Back to News
Midwest Biofuels Groups Ask EPA to Stop Destroying Ethanol Demand and Start Approving New Ethanol Projects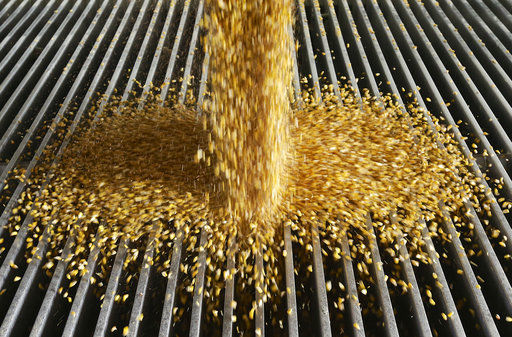 Press Release - Renewable Fuels Nebraska
LINCOLN, NEBRASKA, May 4 – Yesterday five Midwest biofuels associations sent a letter to the EPA asking the agency to shift administrative time and staff away from demand-destroying Renewable Fuel Standard (RFS) exemptions and toward pathway approvals for cellulosic ethanol.
The letter was signed by the Renewable Fuels Nebraska (RFN), Iowa Renewable Fuels Association, Wisconsin BioFuels Association, South Dakota Ethanol Producers Association, and Illinois Renewable Fuels Association. It highlighted the disproportionate focus EPA has on approving small refinery exemptions from the RFS in contrast with their lack of urgency in approving ethanol plants' pending applications for pathway approvals, including several applications to produce cellulosic ethanol from corn kernel fiber.
The associations implored EPA Administrator Scott Pruitt to amend this imbalance and to expedite approvals of pathways to grow the RFS rather than undermine it.
"The disproportionate way the EPA seems focused on granting small refinery waivers while delaying the approval of cellulosic ethanol pathway projects is telling," said RFN Executive Director Troy Bredenkamp. "While it appears the refinery exemptions for the oil companies are being rushed through with no public transparency, cellulosic ethanol project approvals seemed to be stalled for months based over concerns with the same technology that has been previously approved. It is hard not to get the sense there is a current systematic effort to undermine the RFS and the spirit of the law at the EPA."
Renewable Fuels Nebraska represents the state's renewable fuels industry and works to foster its growth. Nebraska is the nation's 2ndnd largest producer of renewable fuels, with 25 ethanol plants capable of producing over 2.2 billion gallons annually and over $4 billion of activity in Nebraska's rural economy. For more information, visit the Renewable Fuels Nebraska website at: http://renewablefuelsne.org/
Back to News