Back to News
Siouxland Ethanol Celebrates
June 13, 2017
Jackson, NE
Today, Siouxland Ethanol celebrated 10 years with an open house and celebration at its facility in Jackson, NE. Siouxland ethanol producers nearly 80 million gallons of ethanol annually consuming 24 million bushels of corn. Siouxland is critical to the local economy purchasing local corn within a 60-mile radius, delivering to the local Jackson Express convenience store.
Today's event featured Nebraska Governor Pete Rickets, and national key industry stakeholders like Bob Dinneen, President and CEO of the Renewable Fuels Association (RFA), and Brian Jennings, Executive Vice President of the American Coalition for Ethanol (ACE).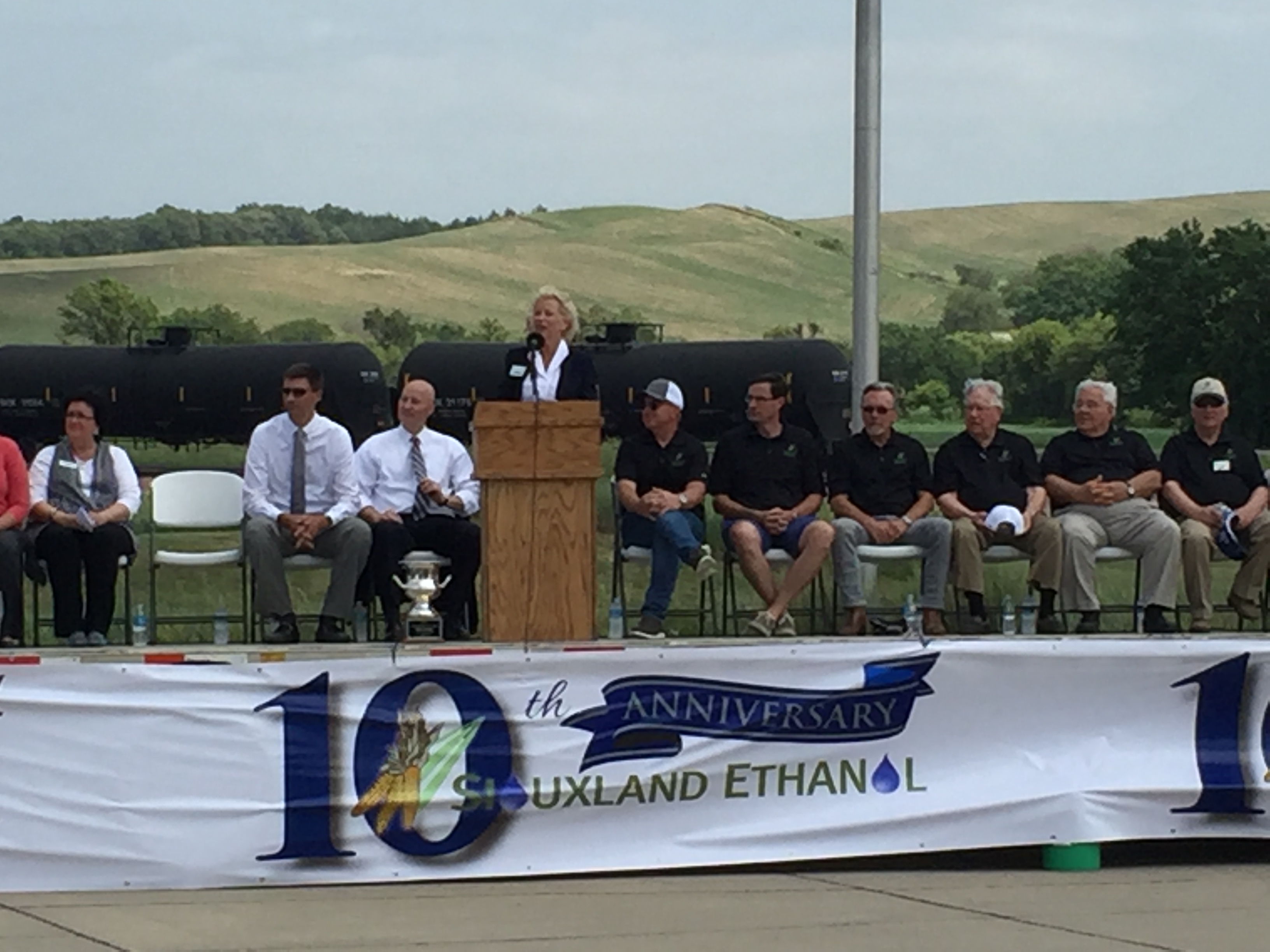 Siouxland as played a key role in ethanol development in Nebraska. "We see the bigger picture even more now than when we started," said Pam Miller, board chair and director of industry and investor relations at Siouxland Ethanol. "Back then, we were mainly concerned with producing the product, but we've expanded our offering of co-products and we're actively involved in promoting the use of higher blends of ethanol such as E30 and advocating for less restrictions and regulations surrounding the sale of ethanol."
"What Siouxland has done in Jackson is a shining example of how an ethanol plant can transform a rural economy. I am proud of Siouxland's development, and growth, and expansion over the last decade. Siouxland is a pioneer in the ethanol industry, and we are fortunate to have Siouxland in Nebraska," said Mark Palmer, Executive Director of Renewable Fuels Nebraska (RFN).
Nebraska is the second largest ethanol producing state in the U.S., and is home to 25 ethanol plants that produce nearly 2.5 billion gallons of fuel annually.
Back to News