Renewable Fuels Nebraska Associate Members List
American Coalition for Ethanol

Meet a Member Monday, May 3, 2021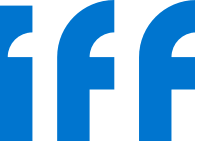 Headquartered out of New York, New York, IFF is an industry leader in the food, beverage, health, biosciences, and sensorial experiences markets.
The first of IFF's parent companies was established in 1889, and today IFF has more than 110 manufacturing facilities, 100 R&D centers, and 33,000 customers across the world.
In February of 2021, IFF completed a merger with Dupont's Nutrition and Biosciences business, propelling IFF into the biofuels market. Because the conversion of biofuels into energy sources, such as ethanol, helps reduce the use of fossil fuels, IFF is committed to assisting ethanol plants with increasing yield and productivity. IFF's enzyme, yeast, and processing aids can help plants increase efficiencies making for higher fermentation rates and profitability.
RFN thanks IFF for their commitment to RFN and the Nebraska ethanol industry.
Nebraska Public Power District
Phibro Ethanol Performance Group
Southwestern Public Power District (SWPPD)
Updated April 26, 2021