Back to News
USDA Creating New Ethanol Infrastructure Incentive Program, Seeks Input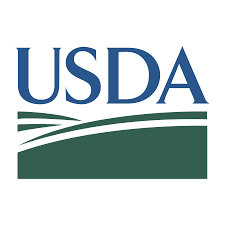 The U.S. Department of Agriculture (USDA) is creating a Higher Blends Infrastructure Incentive Program (HBIIP) with an aim to expand the availability of ethanol and biodiesel by incentivizing the expansion of sales of renewable fuels and is seeking public input, the agency said Thursday.

USDA's request for information (RFI) solicits information on options for fuel ethanol and biodiesel infrastructure, innovation, products, technology and data derived from all HBIIP processes and/or science that drive economic growth, promotes health and increases public benefit, the agency said.

"Feedback from farmers, retailers and biofuels producers is critical to the success of this future program," Agriculture Secretary Sonny Perdue said.
"Under the leadership of President Trump, USDA remains committed to fulfilling a key promise to American farmers to enhance the promotion of biofuels."

USDA seeks input from retail fueling stations, convenience stores, fleet facilities, equipment providers and installers, fuel distribution centers, researchers and a slew of other sectors the agency is hoping can help provide information in establishing the program.

USDA administered the Biofuels Infrastructure Partnership (BIP) from 2016 through 2019. Growth Energy CEO Emily Skor said USDA's new effort will build on infrastructure investments and experienced gained through the BIP program.

"We appreciate the USDA's outreach, and we look forward to sharing our insights on efforts to expand the availability of cleaner, lower-cost fuel options,"
Skor said. "Restoring integrity to the Renewable Fuel Standard and breaking down market barriers to higher ethanol blends are pillars of the president's commitment to farm families and rural workers, and positive results are well overdue.

"Smart infrastructure investments will support rural jobs and allow more drivers across the nation to take advantage of the administration's move to unleash sales of E15 year-round."
Back to News